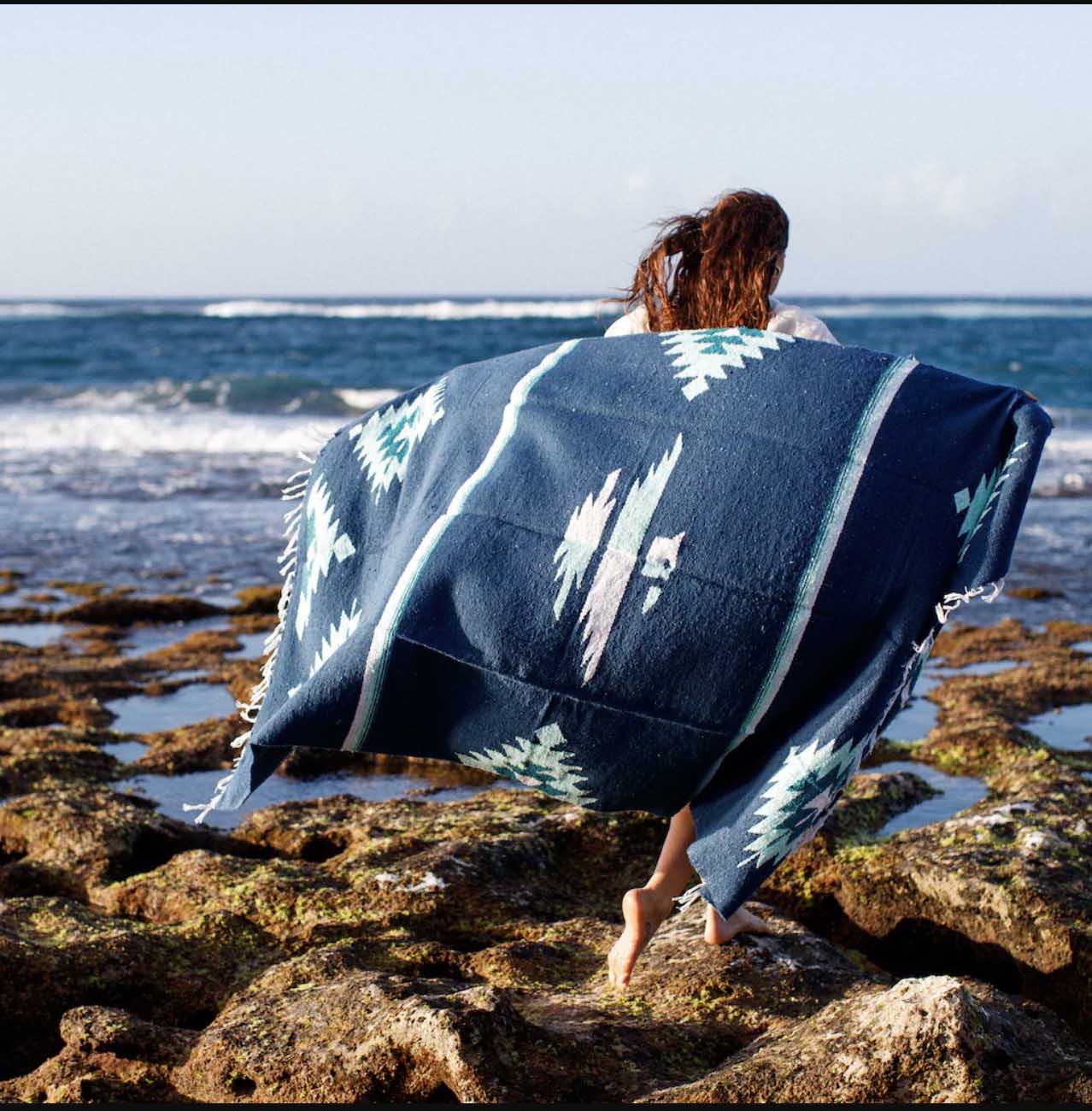 Wholesale Made Easy
Online Ordering
Quick Fulfilment
Low MOQ - $200
Approval in 1 Day
Quality & Sell Thru Guarantee
Sign Up Now
Not your Typical Mexican Blankets
FAQs
Where are your blankets made?

Our Mexican Blankets are genuine Mexican Blankets, woven by hand in Mexico. We also offer blankets woven from recycled cotton from Portugal, as well as a GOTS Certified Organic Blanket made in a Fair Trade Certified factory in India.
How much will shipping cost?

Shipping will be calculated during chekcout.

Costs vary depending on your distance from our warehouse (San Diego), and the size/weight of your order.

Typically, the most optimal box is 14-15 blankets or ponchos costing $35-$65 to ship (CA vs. NY).

Ordering in quantities of 14 or 15 will be the most cost effective shipping.

Pallets hold between 200-250 units and are usually cheaper than shipping by box if fully loaded.
Can I sell online?

Yes!

We understand stores are evolving to include online ordering, and that's Ok with us.

The only requirement is our adherence to our MAP pricing terms - do not advertise for less than MSRP
I'm concerned about my first order
Why Us?
High Sell Thru

Our value is in developing products that sell.

We do extensive data analytics and customer research to develop the custom styles and niche products that fly off the shelves.

Sustainability

All our products are sustainable - From Organic Cotton & Recycled Materials, to Handwoven products and Fair Trade factories- our products reflect the values of your customers. We are also committed to the communities we work with, giving 10% back.

We're Here for You

Questions, Concerns? We've got you covered.

We usually respond to emails immediately, and always within 1 business day. You can also call us direct at 442- 244- 0057 for immediate assistance.
Giving back
We are commited to giving back to the communities we work with. We donate 10% of all profits to charity. Feel good and watch the impact your purchase is making